Kicking off 2023 as we mean to go on BCP is thrilled to announce that Africa's largest REDD+ project, the Luangwa Community Forests Project has been selected as the Energy Globe Award Winner in Zambia!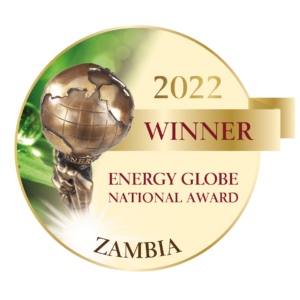 We are excited to be one of the 2500 projects across 180 countries to be considered for these national awards.
As always, our sincerest gratitude goes to our conservation partners, namely those in Zambian Government – the Ministry of Green Economy and Environment – Zambia, Zambian Forestry Department, Zambia's Department of National Parks and Wildlife, and The Ministry of Agriculture.
All of whom we work closely with to deliver award-winning benefits to the community, climate, and biodiversity through climate finance. Together, we are making Zambia a REDD+ hub in Africa for knowledge-sharing and climate-positive action.
And of course, where would we be without our passionate and like-minded team of BCPeople!
Find out more about the LCFP and BCP's high-value, high-integrity carbon credits delivering life-changing impacts to community, conservation, and climate.