Climate change and biodiversity loss are cut from the same cloth and unless we address both the future is a daunting one. Ahead of COP 15 CBD we evaluate the implications of biodiversity loss and climate change in Zambia.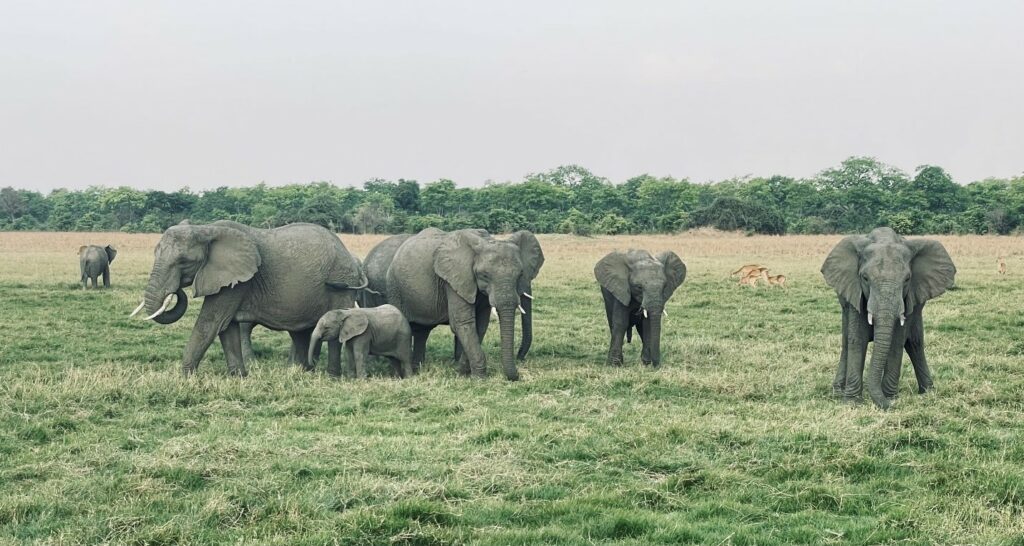 ---
Biodiversity is the pillar of life on earth, yet Science tells us that the biodiversity crisis is as urgent as the climate crisis. Despite constant efforts, biodiversity is deteriorating worldwide and this decline is projected to worsen unless we do more, and we do it now to protect the world's ecosystems. According to WWF, Zambia has lost 60 % of its biodiversity since 1970, and between now and 1950, poaching has killed more than 90% of Zambia's elephant population. In the 1980s, estimated numbers dropped from a quarter of a million to just 18,000. The rhino population in Zambia once stood at 12,000, but 1998 saw rhinos declared extinct in Zambia. Despite a serious commitment in North Luangwa National Park to reintroduce them, the small herd that inhabits the area still needs round-the-clock protection from poaching.
Severe weather events as a result of climate change are on the rise, including droughts and flooding, both of which heavily impact a population that is largely reliant on subsistence farming for survival. These shifts in weather patterns present a significant threat to Zambia's biodiversity. Climate Change threatens the most vulnerable, and with up to 83% of rural Zambians facing critical poverty, it is putting immense pressure on the country's valuable ecosystems and wildlife corridors. Globally, it is estimated that 23% of human-caused greenhouse gas emissions come from agriculture, forestry, and other land use, and subsistence farming accounts for 48% of the world's deforestation. An estimated 60% of Zambia's population depends on subsistence farming for their livelihoods. Poverty drives deforestation as communities face food insecurity as a result of altered rainfall caused by climate change, thus turning to nature to survive. Forests are cut down to generate income from agriculture and charcoal. Wildlife populations are threatened as a source of food or as an alternative income to vulnerable people, with the international demand for items such as ivory, and pangolin scales higher than ever before. Zambia remains one of the most forested countries in Africa and contains phenomenally diverse and spectacular wildlife legacy landscapes. However, current land-use practices don't generate the resources necessary to effectively conserve these natural resources.
Indigenous populations are at the forefront of the world's combat against climate change, and often bear the brunt of the repercussions made by law enforcement and policymakers for encroaching on the environment to survive. Yet, they are given limited funding, resources, or alternatives while the World attempts to decarbonize and alleviate the pressure on nature. 
Humanity needs biodiversity to exist. Every living entity depends on it. From genes to individual species, to populations of creatures, leading up to entire ecosystems such as forests, where life intertwines with the physical environment. Biodiversity is crucial in the fight against poverty, food insecurity, diseases, and pollution, and in our fight to combat climate change. Beyond needing to preserve biodiversity as our source of air, water, food, and medicines to survive, it also offers us nature-based solutions to climate change, such as BCP's own REDD+ model.
---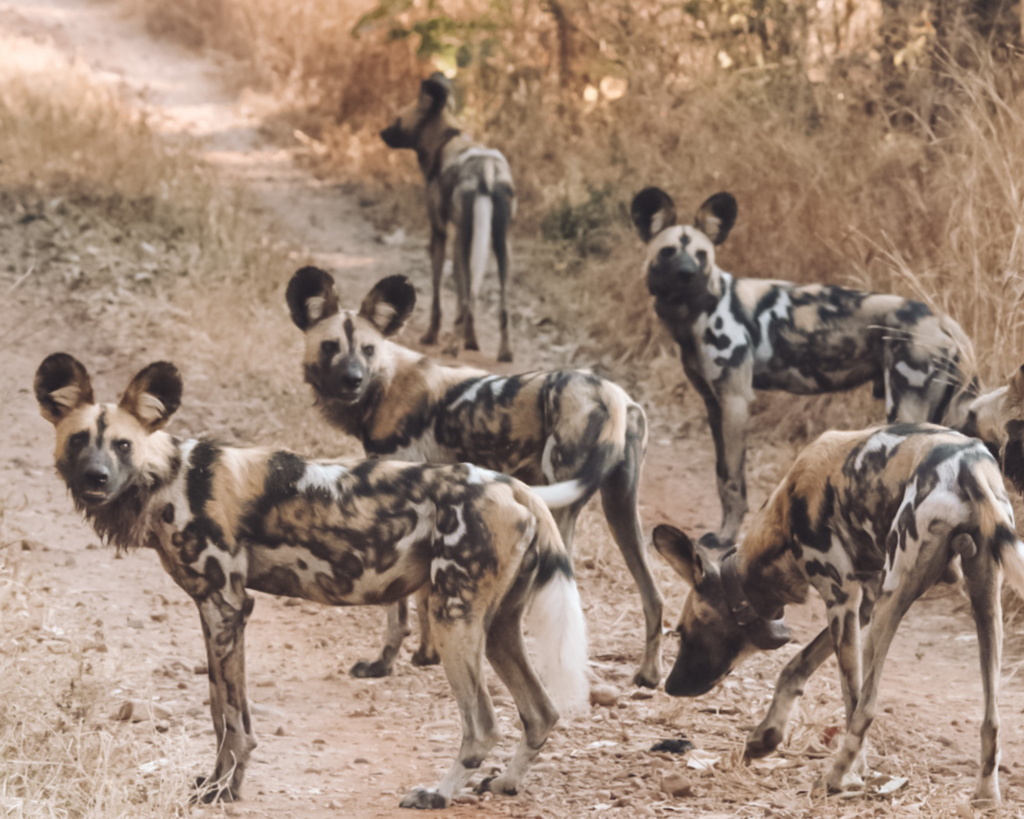 ---
African species still migrate through large landscapes in Sub-Saharan Africa including endangered species such as elephants, lions, and wild dogs. The Luangwa-Lower Zambezi ecosystem is one of the world's last 10 remaining wildlife legacy landscapes on Earth. Thus, these wild spaces offer a substantial natural asset to economic development plans, especially for countries in sub-Saharan Africa, where vast and untouched wilderness offers exemplary opportunities for carbon finance, and tourism and ecotourism destinations.
According to the World Bank, roughly 40% of Zambia's land area is home to protected areas. This includes 20 national parks, 39 game management areas, 432 forest reserves, and 59 botanical reserves.   The opportunity that safeguarding these protected spaces offers for Zambia's overall economic development is great, and Zambia's government has taken solid measures in its commitment to conserve and develop biodiversity conservation through tourism. The revenue generated by the protected areas is an essential source of funding for biodiversity conservation. In terms of income, Zambia's national parks are not unlike other national assets, and contribute to economic development and poverty alleviation in surrounding communities, while stimulating trade with the rest of the country.
Conservation and enforcement measures work when communities are part of the process. When the two are polarized, communities are left alienated and suspicious of policymakers. The well-being of people and the environment are intrinsically linked, which is why empowering local communities have such a positive effect on conservation efforts. When more employment and livelihood opportunities are available, people are exposed to alternatives to deforestation, charcoal production, or the illegal wildlife trade for income. Smarter ways to live off the land such as Climate-Smart Agriculture training and technologies allow communities to feel empowered and food secure and enhance local development and circular economies.
Carbon finance is a significant way to bridge the gap between humanity and nature. It offers a market-based approach to combat climate change and protects biodiversity. Trees store carbon, we measure the trees being protected and calculate the amount of carbon dioxide emissions that would have been released if these trees were cut down without our project. These avoided emissions are confirmed by independent, external audits against international standards.
This allows us to generate and sell verified Forest Carbon Offsets that are equivalent to the number of tons of carbon dioxide emissions our projects have avoided. Revenue from the sales of these verified Offsets funds REDD+ conservation and development projects and provides an alternative source of income for local communities that depend on the forests. It incentivizes communities to protect forests, thus safeguarding biodiversity from humans. Our largest REDD+ Project, the Luangwa Community Forests Project (LCFP) spans over 1.2 million hectares of vital biodiversity significance, with a 1.7million ton emissions reduction rate annually, benefiting over 217,000 people across 36,000 households. It has created over 2,000 revenue-creation opportunities for community members as a result of infrastructure and livelihood projects generated from investments made through forest carbon fees. By the end of 2025 BCP, through REDD+ is set to have scaled up biodiversity conservation to an estimated 5 million hectares within the Zambian landscape. The nature-based value creation at both a localized and national level is substantial, and a clear demonstration of how we need to view protecting the environment as a viable and sustainable revenue stream for indigenous communities.
Historically humans have divided land with country borders and National Parks, which in some cases actually isolates wildlife populations, putting them at greater risk of extinction. Together with the Zambian Government and our Chiefdom Partners, by protecting threatened areas of biodiversity significance, we're helping to create one of Africa's largest wildlife corridors, by safeguarding the habitat linking 5 National Parks in Zambia to conserve biodiversity connectivity for Zambia, Malawi, Zimbabwe, and Mozambique. Our REDD+ project areas protect numerous wildlife species that are considered vulnerable, endangered, or critically endangered under the IUCN Red List of Threatened Species and are at risk of extinction: African Wild Dogs, Temminck's Pangolin, Leopard, African Lion, African Elephant, Giraffe, Hippo, Grey Crowned Crane, Tawny Eagle, Vultures, and Southern Ground Hornbill.
---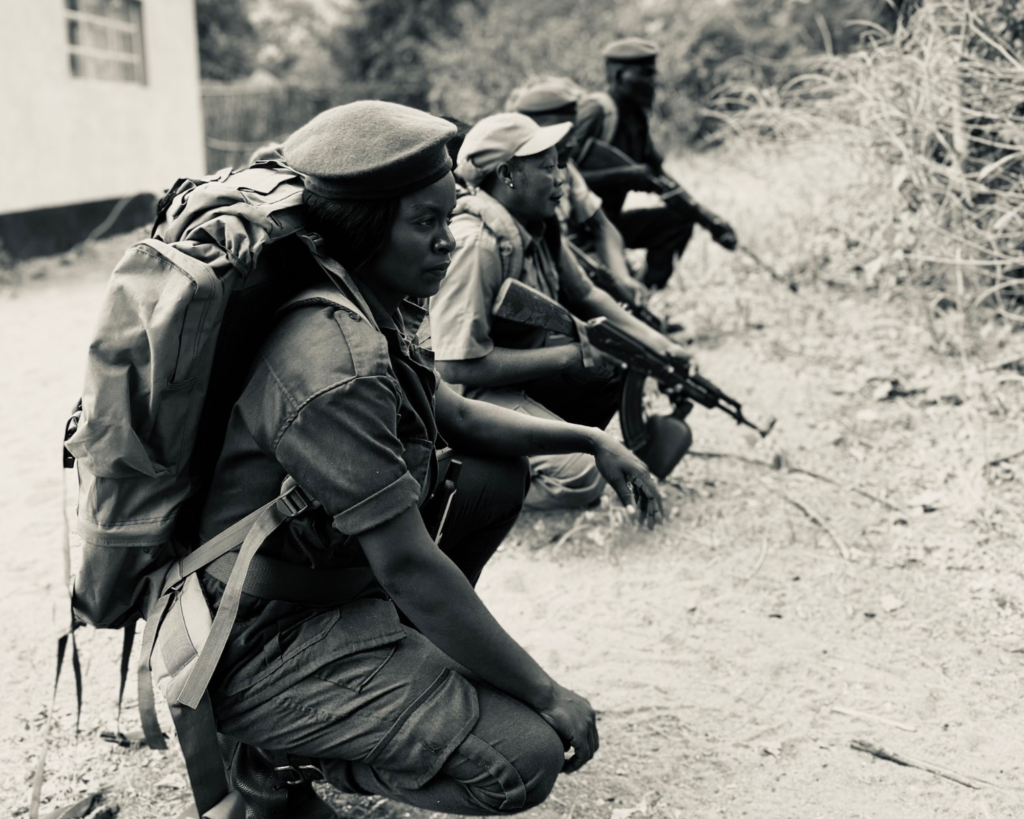 ---
BCP is passionate about our conservation efforts, resource protection, and ecosystem restoration, partnering with Forestry Department, the Department of National Parks and Wildlife, and conservation organizations such as Birdwatch Zambia and Mabula Ground-Hornbill Project, Lion Landscapes, Peace Parks Foundation, The Nature Conservancy and Panthera, in our joint efforts to protect biodiversity in Zambia. BCP also works in harmony across a number of different private game reserves and supports Community Scouts through direct employment, and by supporting Community Forest Management Groups to train and retain Chiefdom Community Scouts to carry out resource protection. Additionally, BCP has a designated air wings unit to surveil the REDD+ zones from above.
The UN Biodiversity Conference, set to take place in Montreal from 7-19 December 2022, will convene governments from around the world to agree to a new set of goals for nature over the next decade through the Convention on Biological Diversity post-2020 framework process. The framework sets out an ambitious plan to implement broad-based action to bring about a transformation in society's relationship with biodiversity and to ensure that, by 2050, the shared vision of living in harmony with nature is fulfilled.