Zambia's Luangwa Community Forests Project has won Best Individual Offsetting Project in the 2023 Environmental Finance Voluntary Carbon Market  Awards, which are the 'Oscars' of global climate finance.
BioCarbon Partners (BCP), which manages the project, also won the award for Best Project Developer, Biodiversity and scooped the 'Best Monitoring Report' award for the third year in a row.
The Luangwa Community Forests Project (LCFP) is the largest REDD+ project in Africa by size and the largest in the world by quantified social impact. It comprises over 1 million hectares. REDD+ integrates forest conservation, carbon credits, and community involvement to combat deforestation. Recognized under the UN Framework, REDD+ assigns financial value to forest carbon, driving investments in forest protection.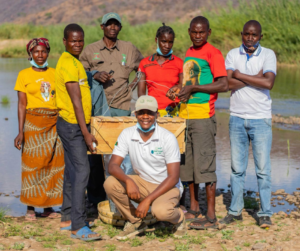 The LCFP has directly benefited over 222,000 people in the community, resulting in a 220% increase in household average income between 2016, prior to the project's implementation, and 2022.  The benefit-sharing mechanism includes cash distribution, forest protection, livelihood activities, capacity building, and employment creation.
Senior Chief Luembe, Patron of the LCFP, says: "As a community, we are deeply proud of this award. Protecting the world's forests is crucial for addressing the global climate crisis, but preventing deforestation is an especially difficult challenge in Africa, where forests are also a critical source of income for our local communities, and for biodiversity which relies on forests for their existence. The LCFP shows that there are solutions which are yielding significant positive results, not only for the environment and biodiversity but also for our communities.
"One of the fundamental reasons for the success of the LCFP is that revenue generated from the sale of carbon credits is owned, implemented, and managed by the communities who receive it. Our communities decide on the priority interventions required in our areas, and how the money should be allocated.  Our priorities include improved access to education, infrastructure development, clean drinking water, and support for local economic activities.
"To date, the project has protected over 565 million trees and ensured that sustainable conservation and preservation has been imprinted into the hearts and minds of our communities.  This has been done by developing initiatives that offer communities alternatives and viable income revenues that do not involve damage to trees and biodiversity."
Nicholas Mudaly, CEO of BCP, says: "These awards show that our long-term strategy of delivering climate impact at scale with indigenous communities at the forefront is valuable and working for communities and the environment.  Our approach is based on the belief and commitment that communities sit at the heart of voluntary carbon offset initiatives, and that strong, transparent, and trusted partnerships are key to success.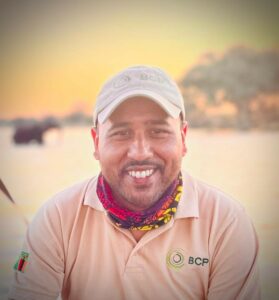 "In addition to the 17 Chiefs and their communities with whom we run these projects, we would like to thank our partners in the Zambian government, and our offtake partners whose long-term financial commitments ensure that benefits continue to flow to communities and allow for the protection of biodiversity. I'm also deeply proud of the BCP team who really deserve this global recognition. It's clear that every one of them is committed to the fight against climate change based on a community-led approach."
BCP has plans to scale and expand operations to other provinces in Zambia and to Mozambique and Angola. These will include two ground-breaking pipeline initiatives to create trans-border wildlife corridors. Achieving conservation areas that go beyond boundaries is something that can only be achieved through initiatives like REDD+.