88.6% of rangers surveyed across Africa have faced a life-threatening situation. The Wildlife Ranger Challenge aims to raise funds for frontline conservation efforts across Africa, whilst generating awareness of the challenging and increasingly diverse role of wildlife rangers and their vital role in achieving global biodiversity targets.
THE WILDLIFE RANGER CHALLENGE RETURNS FOR 2023
Ahead of World Ranger Day on Monday 31st July 2023, more than 100 teams of rangers across Africa are gearing up for the fourth annual Wildlife Ranger Challenge. Coordinated by Tusk and the Game Rangers Association of Africa, the multi-million fundraising initiative features a series of fitness challenges and culminates with a 21km half-marathon race on 16th September 2023.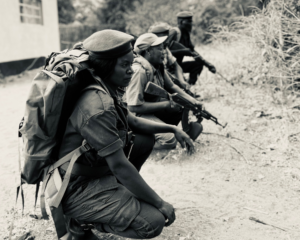 Find out more, donate to the cause or sign up to run in solidarity with Africa's conservation heroes on 16th September 2023 at WildlifeRangerChallenge.org. Whether covering 5km, 10km, or 21km, Wildlife Ranger Challenge supporters from all over the world have made a huge difference to those on the front line of conservation in Africa. Previous campaign supporters include names such as Leonardo DiCaprio, HRH The Prince of Wales, Eliud Kipchoge, Bear Grylls, Naomi Campbell and Behati Prinsloo. The Scheinberg Relief Fund has generously committed $ 1 million in matched funds in support of rangers most in need.
Launched in response to the Covid-19 pandemic in 2020 with the goal of keeping wildlife rangers employed through the crisis, the Wildlife Ranger Challenge has grown into an annual celebration of solidarity, connection, and camaraderie for the ranger profession. The campaign joins thousands of rangers from 24 African nations with supporters from over 90 countries across the world – uniting the global north and the global south for a common goal: to raise money to boost thousands of rangers and ensure a future for Africa's biodiversity.
"Climate change and biodiversity loss are cut from the same cloth and unless we address both the future is a daunting one. Forests and ecosystems under threat do not protect or restore themselves, on the contrary, without intervention, there will be nothing left to protect. According to the World Bank, roughly 40% of Zambia's land area is home to protected areas. This includes 20 national parks, 39 game management areas, 432 forest reserves, and 59 botanical reserves.   The opportunity that safeguarding these protected spaces offers for Zambia's overall economic development is great, and Zambia's government has taken solid measures in its commitment to conserve and develop biodiversity conservation through tourism. The revenue generated by the protected areas is an essential source of funding for biodiversity conservation. In terms of income, Zambia's national parks are not unlike other national assets, and contribute to economic development and poverty alleviation in surrounding communities, while stimulating trade with the rest of the country.

The most important biodiversity safeguard measure, as mitigation against climate change, is the protection and facilitation of biodiversity corridors between protected area strongholds such as national parks and wildlife reserves and relatively ecologically intact areas, whether protected or not. But we cannot protect and patrol these forests without resource protection – boots-on-the-ground monitoring.

BCP directly supports a total of 99 Community Scouts, which is why taking part in this challenge is so important to us. To show support to our Scouts, as well as support conservation in Africa."

Marilet Louw, BCP Conservation Manager.
Wildlife rangers play a critical role in the conservation of protected and conserved areas. As biodiversity guardians, they are responsible for safeguarding nature, and cultural and historical heritage, as well as protecting the rights and wellbeing of present and future generations. However, as it stands, the proposed increases in coverage of protected and conserved areas to 30% of the planet would require an increase of around 2000% in the number of rangers employed in Africa – if the IUCN's guideline of ranger coverage by area were to be followed.
A more effective way of increasing the efficiency of the management of protected and conserved areas is to boost the support provided to ranger teams and to catalyze the development of the ranger profession as a whole. This can only happen with increased recognition of the fundamental contribution rangers make to conservation.
Rangers often operate in poor and dangerous working environments with inadequate employment conditions. Threats, violence, injury, disease, and death are not uncommon, as reflected in the annual Roll of Honour data, released by the International Ranger Federation.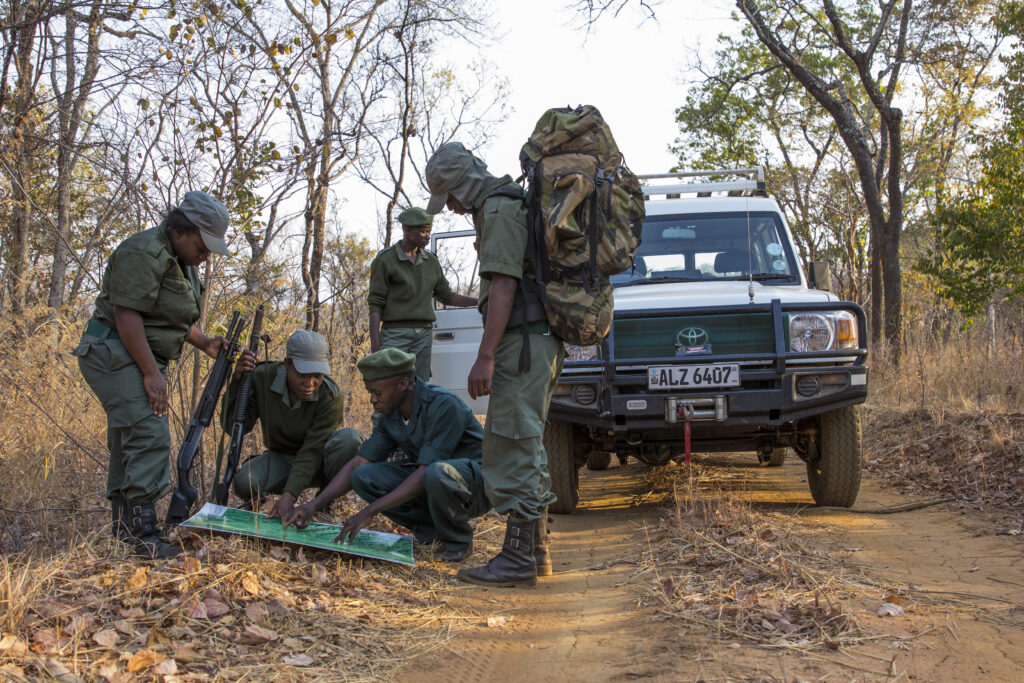 A global survey conducted by WWF in 2019 further signifies how rangers are commonly under-resourced, under-appreciated, and unrecognized, with almost 70% of rangers surveyed contracting malaria within a 12-month period. The average ranger works almost 90 hours a week under extremely tough conditions: whilst on patrol, over 40% of rangers have no access to shelter at night, and over 60% of rangers have no access to drinking clean water. On top of this, over 40% of rangers have received threats from community members and 14% have even experienced physical violence. With the Wildlife Ranger Challenge, Tusk aims to highlight the immense challenges the rangers continue to face, and the incredible diversity of their work, whilst raising funds to help them continue safeguarding Africa's wildlife.
TRAINING CHALLENGES AND THE RACE
Rangers can spend hours a day in challenging terrain, and for their safety and wellbeing rangers train to keep in peak physical shape. In the lead up to race day, ranger teams prepare by taking part in a targeted training programme designed to improve their physical fitness. They will test their abilities with a series of training mini challenges, including push-up and sit-up challenges, and a specialist quiz testing their wildlife knowledge. The Wildlife Ranger Challenge also features a canine challenge for protected areas with dog units, in which dogs and handlers will compete to demonstrate their tracking skills, using scent to identify an object across a pre-defined competition space. On 16th September 2023, more than 100 ranger teams will compete in a coordinated 21km race across their respective landscapes carrying 22kg of kit. They will be joined by supporters across the globe, running in solidarity #ForWildlifeRangers.
THE RANGER FUND
With over $16 million raised to date, the Wildlife Ranger Challenge seeks to increase the support for the ranger workforce by widening access to essential equipment, enhanced training and protective measures. Founding donor, the Scheinberg Relief Fund, has generously committed $1 million in matched funds in support of rangers most in need in 2023. A global, collaborative public fundraising campaign for the Wildlife Ranger Challenge has the additional goal of raising $3 million to support thousands of rangers in the field.
The Wildlife Ranger Challenge 2023 will spotlight the ever-diversifying role of rangers to demonstrate their wider roles as conservationists, teachers, community support workers and leaders, contributing not just to their immediate communities but to global UN Sustainable Development Goals.
As the challenge develops, it aims to become a movement amongst rangers and their colleagues across borders – driving global recognition and support, along with improvements for the welfare of rangers in the field across Africa.