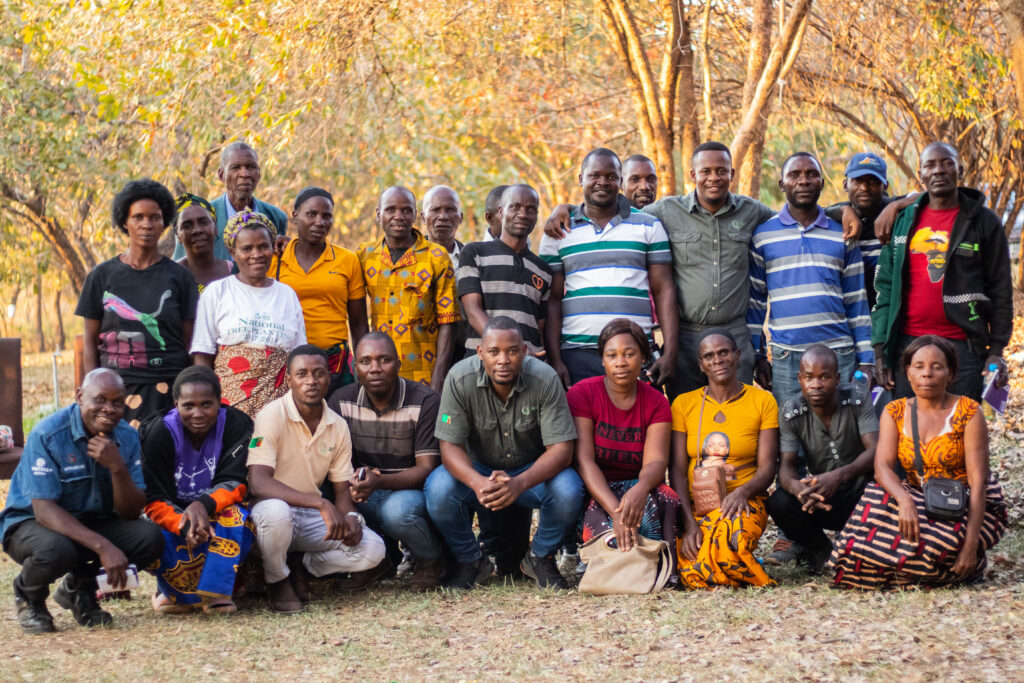 An essential part of our REDD+ (Reducing Emissions from Deforestation and Degradation+) is empowering the indigenous communities we work with to ensure the longevity and sustainability of the projects. Under our Strengthening of Local Institutions (SOLI) strategy, BCP conducts frequent capacity-building training sessions with our community partners.
This week, the Lower Zambezi REDD+ Project (LZRP) engagement team, with the support of the Cooperative Inspector for Rufunsa District conducted training in Bunda Bunda Chiefdom, Lusaka Province.
The teams focused on Leadership, Financial Management, Conflict Mitigation, Record and Book Keeping, and Community-Level Project Management. These areas strengthen local governance and circular economies by providing necessary business guidance to our community partners that can be transferred beyond the LZRP community project management and applied to other business ventures.
Each session always includes REDD+ sensitization and a focus on how the BCP REDD+ Impact Model works, with plenty of time for Q&A to ensure open dialogue and conversations with our community partners, to ensure they are fully informed and feel ownership of the community project.